Digital Tuning by @glencanlas
I love cars, and I love modifying them. But I'm an illustrator which means I'm also broke! However this leaves me with a particular set of skills that can scratch that itch. Here are some of favorite digital tunes. If you want to follow my comic centric instagram, you can find me @glencanlas. If you'd like to see a lot of other art that I've done visit glencanlas.com
Here is one of my particular favorites. An r34 skyline truck. I started with a stock photo of an r34 skyline and back half of an f150. In hindsight I didn't need the latter because I pretty much repainted the whole back half. one of the things I knew I had to have was the roll bar in the truck bed. equipped with te37's this truck is business in the front and party in the back.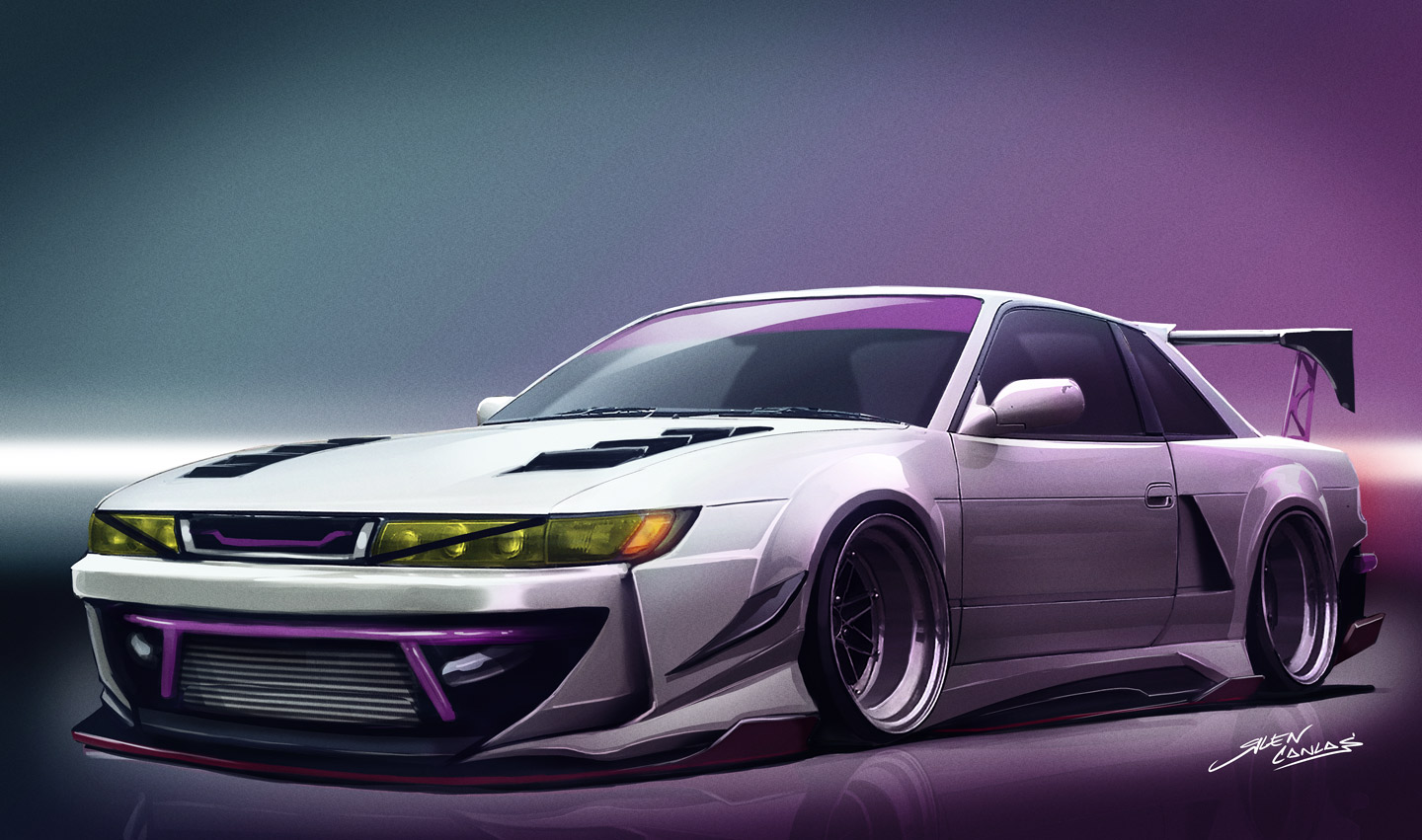 I tried to make something ridiculous and unique. Fun story, I was about to by need for speed payback for $7.49 but couldn't afford it. Seeing a theme here? So I thought to myself, if all i want to do is play with tuning cars then why don't I just crack open photoshop and go to town. Here I tried doing an exposed bashbars because I like seeing the inner functional items but also like big body rides.
My Family had 2 Previas, so this egg shaped minivan has a special place in my heart.
The Pulsar NX sportback popped up in conversation. I've always liked this car and actually considered buying one for my first car so when the car came up my curiosity got the best of me and I had to know what it looked like slammed. I must say, I wish I had one now.
The new Supra A90. I know this isn't pre-00's but anyone who is a fan of the japanese icons has a buring curiosity for the new Supra. I really wanted to see what it would look like properly slammed on some aero.
The saddest thing I've seen this year is the new eclipse cross. So my curiosity got to me again. What would a modern sport compact eclipse look like. So I tried it using some of the styling cues from Mitsubishi's current lineup and massaging it into the iconic gen2 eclipse shape. Of course, I had to do it in that neon green.